Description
The Moza Mini S Essential Foldable Smartphone Gimbal Stabilizer is one of the most compact mobile gimbal. The foldable design of MOZA Mini-S Essential makes it easy to store and carry without taking up valuable space.
This smartphone gimbal is highly suitable for those who'd like to record videos while on the go and due to its foldable size of (5.12 * 2.68 * 7.68 inches).
Filming Made Simple with Moza Mini S Essential Smartphone Gimbal
Using the handle to control the camera of your phone and being able to switch from landscape to portrait mode for live streaming adds to the smooth, simple operation and design of the MOZA Mini S Essential Foldable Smartphone Gimbal.
It has an advanced shooting modes plus object tracking. The MOZA Mini S Essential also boasts many cool shooting modes, including hyper-lapse, slow motion, Inception, sport gear mode, vertigo and many others.
You can easily customize your creative filming style and create smooth and stable videos, making your footage individual to your imagination. Take your video making skills to the next level with MOZA Genie, the easy-to-use and highly intuitive video editing app designed for every storyteller to create, share, and enjoy their videos.
Create impressive cinematic movies on the go with a wide variety of shooting modes and video editing tools.
Whether you're a novice or an advanced user, Magic Mode makes creating impressive, professional-looking movies easy and fun. Simply choose a template to create captivating movies with the latest trends instantly.
A variety of templates and shooting modes are pre-loaded, so you can create just the right look effortlessly.
Enjoy hands-free camera control with MOZA Genie. Simply compose your shot, mount your camera, and use simple hand gestures to trigger the shutter and start/stop recording.
The MOZA Genie App offers a linear editing system packed with tools normally found on professional editing software. Functions such as Cut, Splice, Paste, Filters, Effects, Transitions, Music, Subtitles, and more.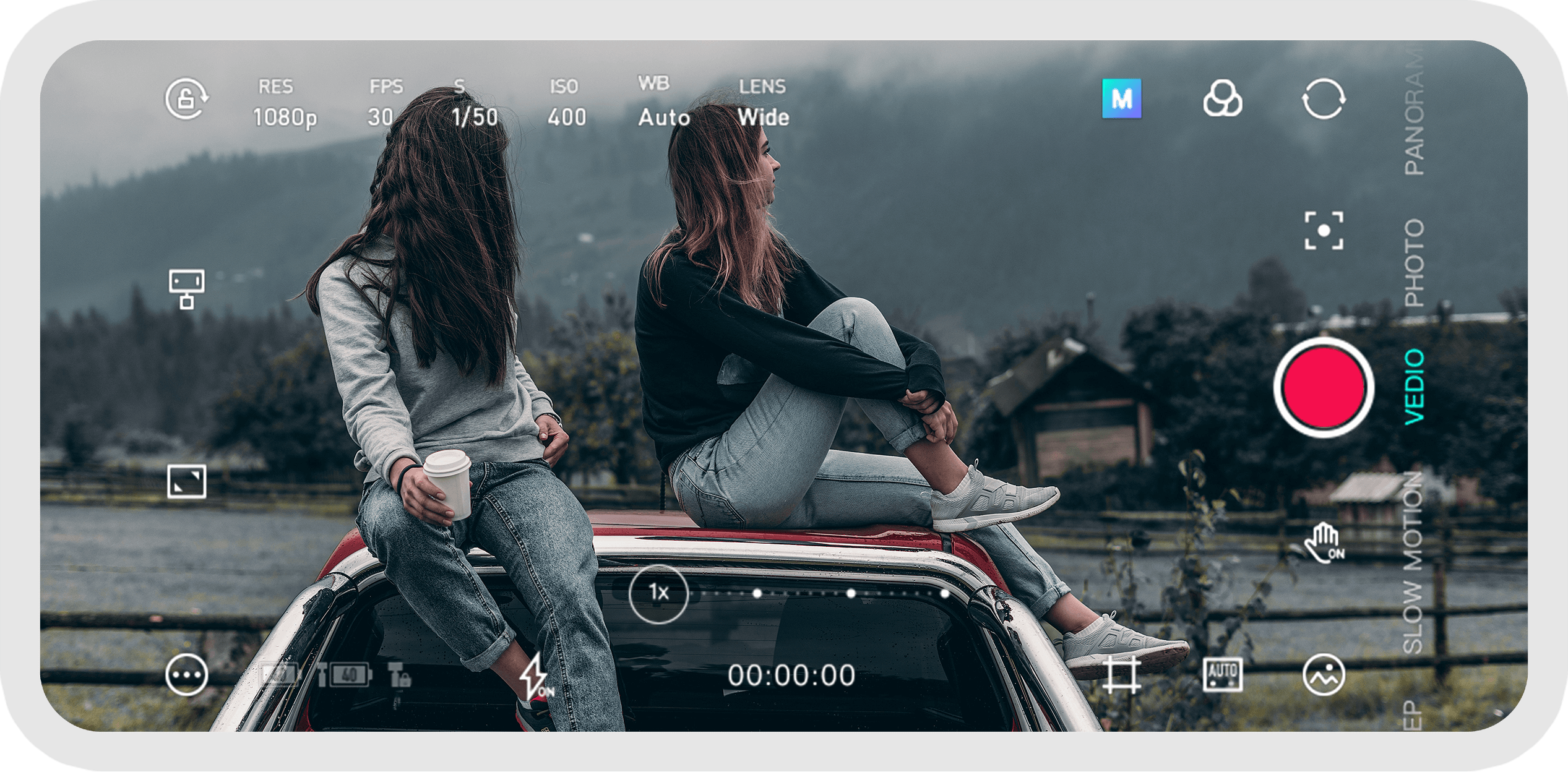 Now your smartphone can become a powerful editing desk with the MOZA Genie App. The MOZA Genie App offers comprehensive camera control for easy photo taking and video recording by connecting the gimbal to the mobile phone. Combined with a variety of intelligent features , MOZA Genie can fully inspire your creativity.
With easy-to-understand operation, multiple gimbal and camera settings, MOZA Genie is a must-have tool to make shooting easier. Imitating the Leaning Tower of Pisa, the unique 10-degree lopsided contour lends an artistic and ergonomic touch to the shape of the MOZA Mini-S Essential. This smart and compact outline offers a comfortable handheld experience and eliminates worry of your grip slipping.
To fit your lifestyle, MOZA Mini-S Essential comes in two color styles: Black and White, offering a fresh and cool alternative to match your individual style.